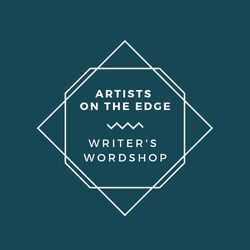 Welcome to the Gallery for Artists on the Edge!
Artists on the Edge and Writer's Wordshop are CenterPointe programs open to the public, to create opportunities for healing, recovery, and community through the arts. Visual artists have access to group studio space and supplies and can submit work for gallery showings throughout the year. Writers have access to group critique and can read their works in local venues and participate in an annual chapbook of poetry and prose. Both these programs are free and open to anyone in the recovery community - trained or untrained.
Artwork sold via this online gallery benefit the local artists who created the works. In some cases, the works belong to the Artists on the Edge program, and proceeds from the sale of those works will directly benefit the AOTE program.
***All purchases are available for pickup at CenterPointe's Administrative Offices at 2633 P St. in Lincoln, NE***
Thank you for perusing the gallery and for your interest and support of local artists!
You can make a charitable gift for the programs here.
Your cart is currently empty.